Intern in Venice: Delving Into the 'city of Canals'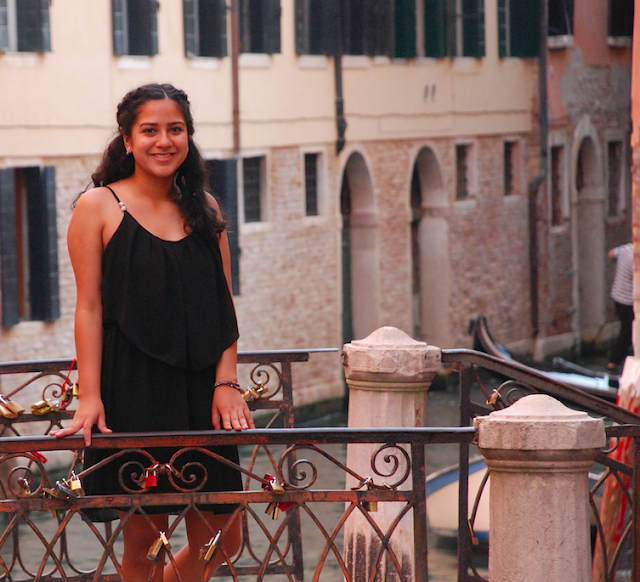 This past weekend I went to Venice with a friend. For both of us, it was our first time in the north of Italy. The trip in the "City of Water" was a lot of fun and was a great way to learn about a city in Italy other than Rome. Though there was a lot of walking and the heat got pretty intense, the scenery, shops and rivers were beautiful and unique.

Shops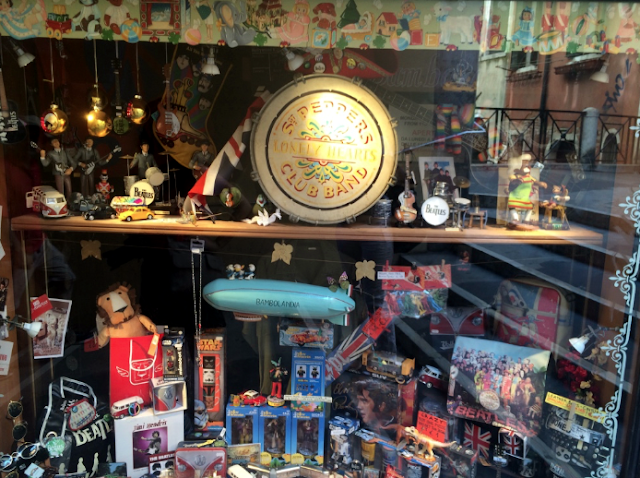 There were many local shops that sold amazing, handmade objects. Venetian glass pens, jewelry, and accessories were available in many shops, as were venetian masks. There were also specific shops such as perfumeries, stationary stores, and souvenir shops that sold objects with a Venetian feel.
Though Rome has many shops, sometimes it is hard to find the ones with a specifically Roman feel so I enjoyed being able to find shops with a cultural aspect.
Along with shops there were also bakeries and gelato shops that had plenty of sweet treats. I recommend going to shops a bit away from Saint Mark's Square, since shops closer to the Square tend to be more expensive and have lesser quality.

Scenery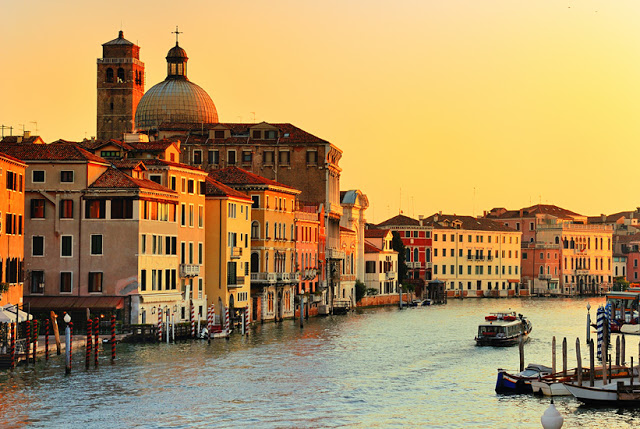 If you are looking to update your Facebook profile picture or cover photo, Venice is the place to do it. Even with an iPhone camera and sub-par photography skills, it is possible to take great pictures because of Venice's beauty.
Almost anywhere the "City of canals" provides a charming backdrop and a relaxing view. The buildings of various colors and all the bridges give the town a delightful look that is distinctive from other areas in Italy. Though the town may be confusing to navigate, even if you are lost you will find lovely sights and elegant churches.


Rivers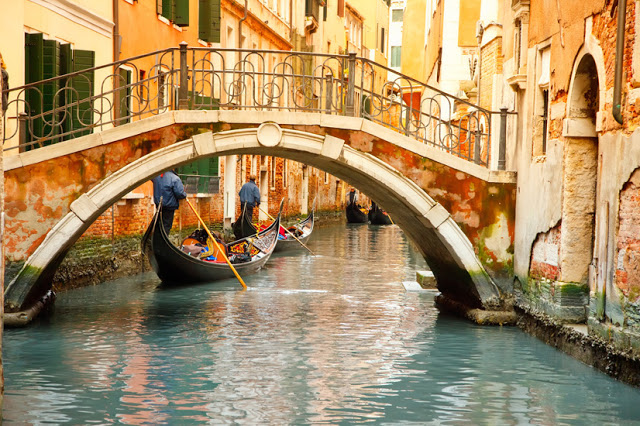 Of course, what the "City of Bridges" is most famous for does not disappoint. The rivers are everywhere and they come in a variety of sizes and lengths. There are many bridges, so there is no need to be concerned about not being able to get to another side of the town. I will say though, that I found the Rialto Bridge to be somewhat disappointing. For such a famous bridge, I expected it to be a bit more elegant.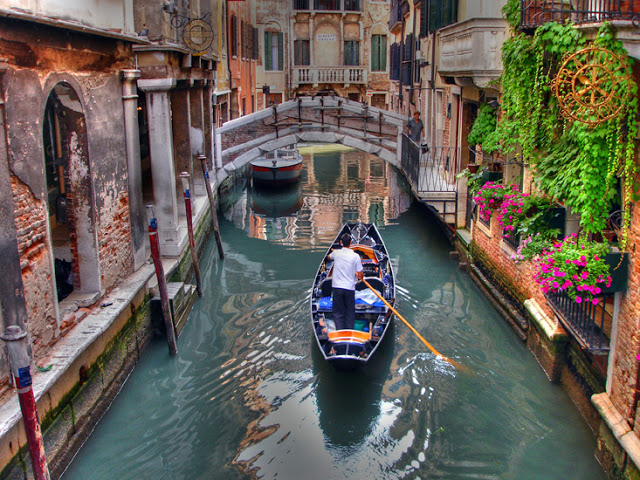 The gondola rides were too expensive for my taste (and college student budget), but the water bus was a fun substitute. Whereas the gondola rides were 80 euros for 20 minutes, the water bus only charged 1.50 euro. The key is getting on the water bus before other passengers so that you can find a comfortable seat in the back, and to get on at a stop that will take you through all of Venice. It provides a lovely view and shows you more of Venice than a gondola.
And of course if you just want to relax, finding a spot to sit by the river and watching the gondolas and water taxis go by is incredibly peaceful and a nice place to sit and chat with friends!
Written by: Paola Gilliam
If you liked this article, read also "Intern in Rome: LEARNING TO LOVE THE ETERNAL CITY"