Getting around Italy, but how?
A transport guide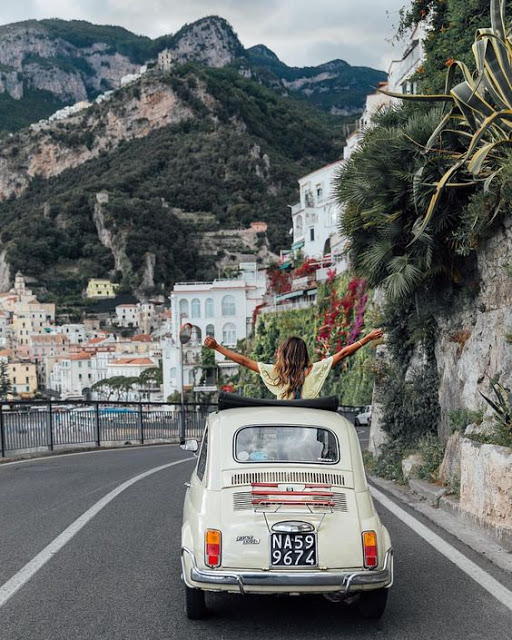 One of the most daunting or potentially perilous aspects of visiting a foreign country can be navigating transportation. Figuring out how to get around in the most time-efficient, simple and safe manner is something that often even locals struggle with. Car-loving Italians tend to jump in their vehicles and (not to massively stereotype here but…) speed seat-beltless from home to restaurant to beach to bar. Not quite so easy for the tourist. While inner city and rural transportation may leave much to be desired, Italy's high speed inter-city and cross country train system is impressive. Driving can be terrifying, yet it does also open up a world of exploration. Not forgetting Italy's world renowned coastlines and islands which of course call for boat travel. In this post, I'll give you some pointers for getting around Italy; city to city, inner-city and daytrips.
DIY or VIP?
I'm sure the latter has more of an appealing ring to it, although of course there are always advantages to both. A DIY approach enables you to get stuck in with the everyday life of a place and its people, whereas VIP takes the edge off organisational and practical aspects to leave you freer to enjoy the reasons you came here. Transport wise let's consider airport to city centre and inner city moving about. I'm sure I speak for many frequent fliers that when you finally get through passport control, collect your baggage and step out into arrivals, you immediately just want to get out of there as quickly as possible!
Nowadays the advantages and disadvantages of both modes of transport are fairly well balanced in most European countries and Italy is not an exception. With the popularity of Ryanair, and its cheap flights, in the past few years, popping from place to place within Italy has become easy and affordable by air. In fact, the airline now serves 28 airports in Italy which really demonstrates the endless opportunities to explore this country! When travelling to Sicily or south of
Naples
from anywhere further north, flying is most likely your best bet, unless that is you're craving a challenge and enjoy, what is not unlikely to occur, a missed train connection and a two hour wait for the next train. Yes, this happened to me only recently.
However, I am a huge advocate of train travel for city to city connections from Naples northwards. I love the fact you can see the changing landscape rush by and you both depart and arrive in the heart of the city; this is a huge benefit in terms of both time, money and effort. Italy's national train company TrenItalia run high speed trains across the country – look out for the trains FrecciaRossa and FrecciaArgento with which you can get from Rome to Naples in 1 hour and 8 minutes, Naples to Milan in 3 hours and 50 minutes and Rome to Milan in 2 hours and 40 minutes.
Not only can you chose between a variety of classes but all areas of these trains include free Wi-Fi and a snack bar. That and some great scenic views enroute – what more could you desire? The TrenItalia website is in English and well worth looking online beforehand as you can usually pick up a bargain advance ticket. Also highly recommended is the company Italo, known as the Ferrari of the train companies, whose network has grown extensively since it began in 2012 and now serves 19 destinations. I'm a big fan of Italo – I find them the most reliable and really affordable for the comfort they provide. Look out for the 'cinema coach' where you can wile the time away watching movies on a 19 inch screen!
Wherever you are in Italy there's always more to see, there's never enough time and you're always left wanting more. Which is one of the things that makes this country so wonderful. But practically speaking, you need to get from one awe-inspiring town, monument, view or picnic spot to another. The how is particularly important when you're on holiday and you want to make the most of the time you have rather than spending hours and energy deciphering timetables or locals advice!

Broadly speaking, the metros are the quickest (and coolest in summer) way of getting about in the main cities – unless that is, you'd like the experience the craziness of Italian traffic in the heat. Both Naples and Milan have more extensive underground systems than Rome so get down and discover! I particularly love that many of Naples' metro stations have been designed by artists so have real character. And when it comes to Rome's historical centre (where even taxis struggle to go in many places), the technique here is to walk, but with plenty of gelato and cold beer breaks!
Let's look at some examples of daytrips and transport: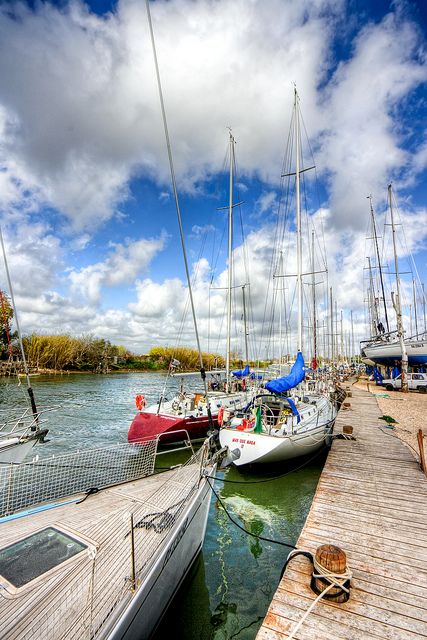 One of the wonderful things about Italy is that whether plans work out, or fail horribly, you will always have a memorable experience. If you wait for hours for a train but practice Italian with the train staff, if you take the wrong bus and have an unintentional scenic tour, or if you discover red lights don't necessarily mean stop for local taxi drivers… You will taste a little more of Italy. But if you can, allow someone else to worry about the transport practicalities and take a car or tour or transfer, and use that time you saved to soak up all that this country has to offer.
Written by: Holly Streader 
If you liked this article, you can also read: Five Lands in Two Days: Making the Most of Your Weekend in Cinque Terre