Reasons To Visit Rome In The Fall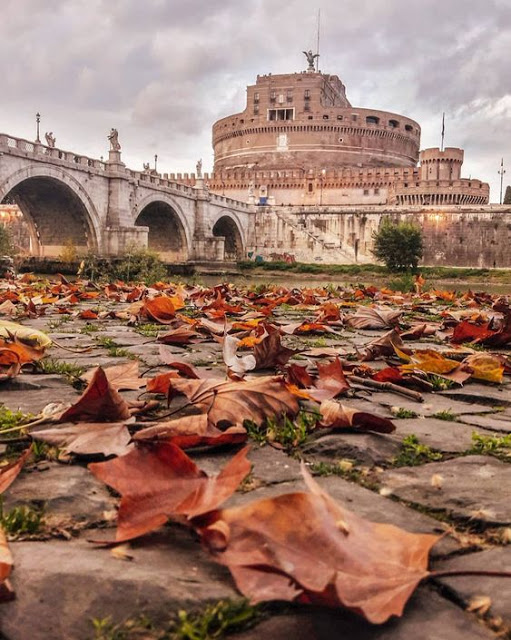 There are delightful and completely legitimate reasons why locals prefer Roma in the fall; the temperatures are ideal, fall foods and festivals are abundant, and there are fewer crowds throughout La
Citt
à
Eterna
or T
he Eternal City
. Visitors will also enjoy Rome in autumn, rather than in the high season of summer and the chilliness of winter, for these same reasons. By the end of September, the seasons finally begin to
chang
e in Rome and the summer tourists start to disappear. After summer's intense heat and humidity, fall brings rich natural beauty, burnt colors, and crisp, clean air to Rome. Also, airfares to Italy drop in the fall and accommodation is less competitively priced, so it is easier to find affordable hotels and apartments in Rome. The reasons why visiting Rome in the fall is the most optimal way to have an idyllic time in Italy's capital city are below.
Fall Holidays and Traditions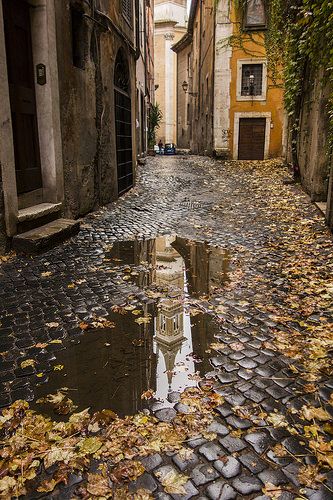 An interesting part of traveling outside the summer months is learning about a country's holidays and traditions during that season. Normally, visitors do not experience the holidays during Italy's low seasons. However, those who come in the fall, are able to. Although Italy is starting to celebrate Halloween, it still is not very popular. Italians do have a national public holiday the day after Halloween. November 1st is All Saints' Day, which is called Il G
iorno di
T
utti
I S
anti
or
Ognissanti
in Italian. Traditionally, Italian families go to church to honor the saints and those who have died for the church. Many businesses are closed and people have the day off of work.
On November 2nd, Italy and other Christian countries celebrate All Souls' Day, or Il G
iorno dei
Morti,
to commemorate the dead. Families throughout Italy set empty places at the table for dead family members. Many visit their deceased loved ones' graves and decorate them with flowers, especially, colorful chrysanthemums, or i
crisantemi
, because they are typical fall flowers in Italy and their vibrance shows that the day is not for sadness, but celebration. Rome's tradition is for families to have a picnic next to a loved one's grave, so that the deceased person can join their family and friends. Sweet cookies, which vary from region to region, but are always called
dolci dei morti
or 'sweets of the dead', are served to remind Italians that death does not have to be bitter.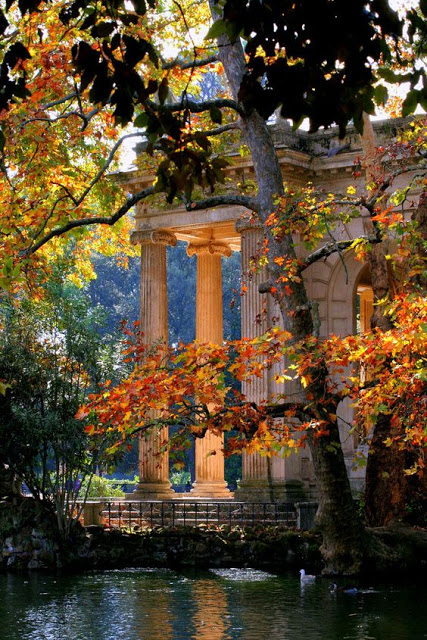 Another important day in fall for Italians is December 8th, which is the day of Immaculate Conception or
Immacolata Concezione
. Not only is it a public holiday, which unofficially initiates the beginning of the Christmas season, it is a prominent religious holiday in Italy. It marks the day that Mary,
la Madonna
, was rid of her
original sin
and deemed pure. Also on this day, Christmas trees and markets in main piazzas appear throughout Italy. Go to
Piazza Venezia
in Rome to see the towering Christmas tree sparkle against the stark white walls and sharp lines of the
Il Vittoriano
palace and museum. Depending on the year, Rome holds a Christmas market in the astoundingly beautiful
Piazza Navona
, which is worth a visit simply to admire the piazza's powerful collection of fountains and sculptures,
even
without a Christmas market. Fall ends and winter officially begins after the third week of December, just in time for Christmas. Read
Italy's Christmas Traditions
for more about celebrating Natale
in Italy
.
Fall Foods and Festivals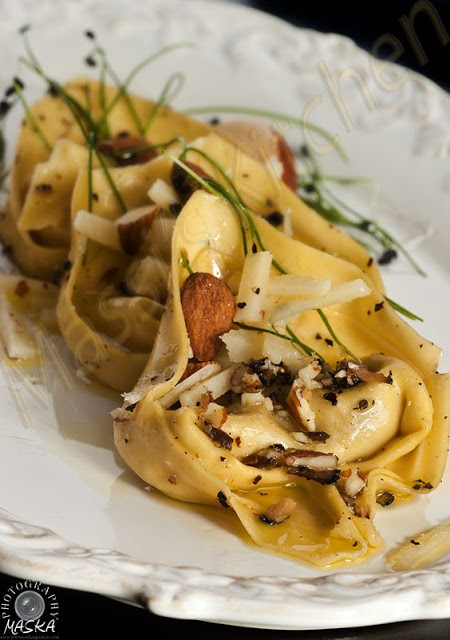 People should visit Italy in the fall solely for the delicious fall food, which is hearty, nutritious, and colorful. In the fall, Italians use seasonal ingredients, creating dishes like
pasta al tartufo
, or pasta with truffles; pumpkin or porcini mushroom risotto; and
fagioli all
'
uccelletto
, which are Tuscan sausages and white beans cooked in tomatoes, garlic, and white wine. Read
Italy's Ten Fall Flavors
for more about the typical Italian meals and the seasonal produce available.
In the fall, visitors and foodies can attend sagre throughout Italy. These are outdoor festivals that celebrate typical
product
s, such as chestnuts, truffles, and varieties of red wine, of specific towns or regions. Plan a visit to one by reading
Experience the Italian 'Sagra'
. Some food festivals in Rome's region of Lazio include the
Sagra della
Castagna
, or Chestnutt Festival in
Soriano nel Cimino
and the
Sagra dell
'Uva
, or Grape Festival in
Marino
. At the Grape Festival, the main piazza's fountain literally flows with red wine for people to drink.
By the end of autumn, sagraseason dies down, but visitors can still sample the flavors of fall and typical Roman dishes at the daily market in Campo di Fiori and the traditional Roman restaurants. Take a
Morning Market Walk and Food Tour
with an expert guide to learn about Roman cuisine. Because Rome's fall weather is so lovely and mild, visitors will have plenty of chances to eat outside. See
Rome's Best Outside Eateries
to discover where to drink or dine in the city's open air.
The Ideal Time to Visit Rome's Sites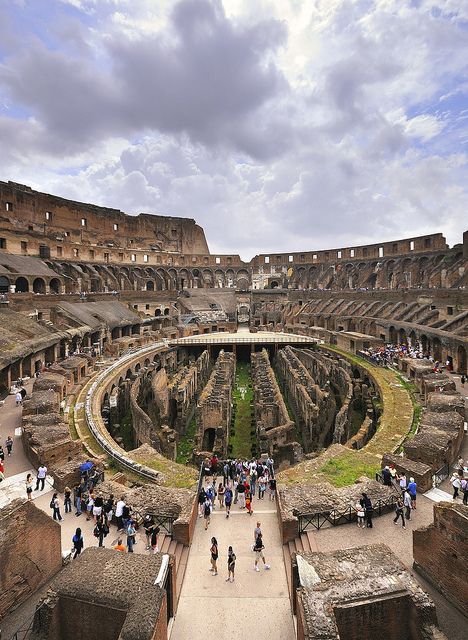 The pleasant weather and smaller crowds mean that fall is the perfect time to visit Rome's museums, galleries, and historical sites, whether they be indoors or outdoors. Marvel in the magnificence of ancient Rome's Colosseo and take a
Colosseum and Ancient City Tour
to learn more about its history. Go to the Vatican Museums and take a
Vatican Tour
during a time when there are fewer tourists. If interested in learning about three areas that have evolved dramatically, especially in the last century, take a
Tour of the Jewish Ghetto, Tiber Island, and Trastevere
.
Art and culture admirers should head to
Galleria Borghese
and take a
Borghese Gallery Tour
to learn about the history of this villa, the once powerful Borghese family, and the art masterpieces housed there, including Gian Lorenzo Bernini's sculptures and Caravaggio's paintings from the Baroque era. Read
Bernini's Art in Rome
to find out where to see his statues, fountains, and architectural designs, which still exist throughout Rome.
Fall Shopping in Rome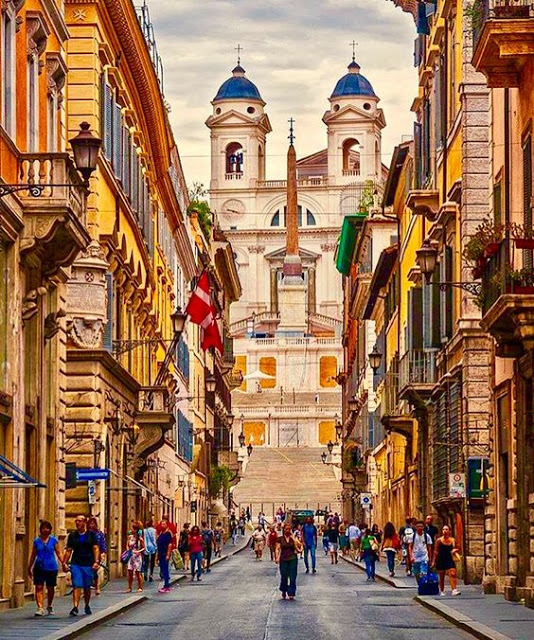 Fall also brings new fashions to Rome; the shop windows fill with stylish Italian clothes, shoes, and accessories. Follow the trend and do some fall shopping when in Rome. Go to
Via Condotti
for high end boutiques; Via del Corso for big brand name shops; and the streets around Campo di Fiorifor both designer and more affordable boutiques. Shop at
Porta di Roma
for the Italian mall experience. Read
A Shopper's Guide to Italy
for more tips.
Fall Means Football Season
Sports enthusiasts must go and watch a live football match in Rome in order to understand the true passion that Italians have for the sport and their teams. Rome has two teams,
AS Roma
and
SS Lazio
, which leave the city deeply divided. Both teams play at
Stadio Olimpico
, Rome's largest sports arena, which is filled for every match with loyal fans.
Elegant Fall Evenings at the Theater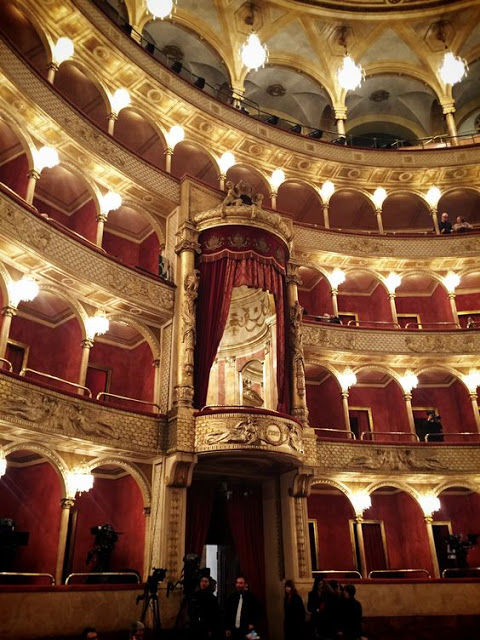 Because the days are shorter and the sun sets sooner, going to the theatre is a lovely way to spend a fall evening in Rome. See an opera or ballet performance at
Teatro dell'Opera di Roma
, which is
Rome
's most famous opera house. For more opera and ballet, as well as other dance shows and musicals, go to
Teatro Brancaccio
. Usually,
Teatro Sistina
has more
international musicals.
The almost 300-year-old theatre,
Teatro Argentina
has plays and musical performances, including symphonies and operas. This theater is next to the archeological site,
Largo di Torre Argentina
, where Julius Caesar is believed to have been killed. Keep in mind that some performances in Rome will be
in Italian.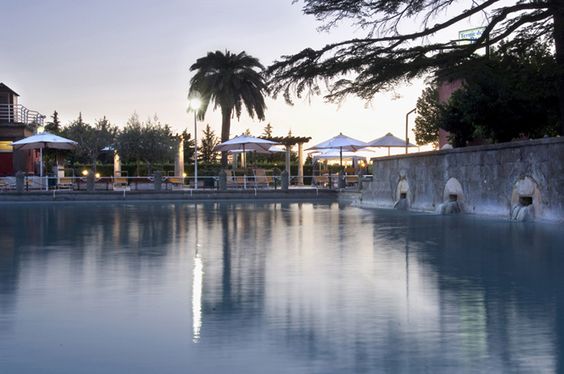 On one of the many fall days when the sun is shining and the weather is calm, visit a lake near Rome. Read
The Best Lakes to Visit Near Rome
to choose one. On a cooler day, go to the terme, or natural hot springs. Ninety minutes by car from the center of
Rome
is the ultimate relaxing spa,
Terme di Stigliano
, which utilizes five natural hot springs from the surrounding area. Slightly further away is
Terme dei Papi
, which uses spring water from the natural
Terme del Bullicame
and has thermal pools inspired by the ancient Roman baths. See
From Hot Springs to Spas: Italy's Top Natural 'Terme'
to learn more about the natural hot springs, which spontaneously occur throughout Italy.
Travel to Pompeii, near Naples, and take a
private Pompeii Tour
, while the archeological site is relatively quiet and less populated with tourists. Visit the Suburban Baths of Pompeii, which were very similar to the bathhouses of ancient Rome, to see that the people of Pompeii also used natural spring water for healing purposes. If time allows, spend a night or two in Naples. Read
The Perfect Weekend in Napoli
to plan a fall stay before heading back to Rome.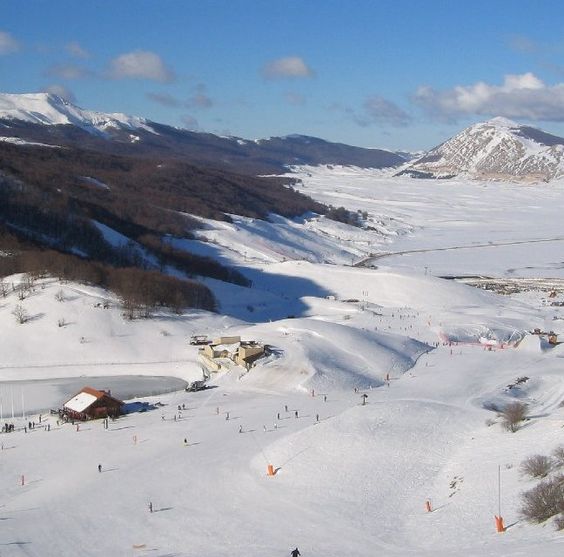 Ski slopes and resorts throughout Italy begin to open at the beginning of December. So, depending on the weather, skiers and snowboarders can head to
Campo Felice
, the largest ski area closest to Rome, by car or train. Nestled in the majestic Apennines,
Campo Felice
has ski slopes for every ability
level,
areas for children to play in the snow, and slopes dedicated to sledding and tubing. Serious skiers should read
The Best Places to Ski and Snowboard in Italy
and choose a spot in the Dolomites or Alps, away from Rome, to ski.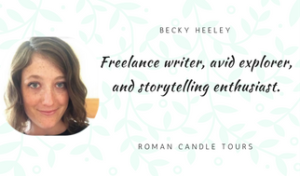 If you liked this article, read also "THE BEST LAKES TO VISIT NEAR ROME"