The Best Of Southern Italian Cuisine
By Region: Apulia, Calabria, Campania, Sicily, And Sardinia
Northern Italy has Milan's sophistication and

Venice

has the charismatic canals.

Central Italy

contains the enchanting capital of

Rome

and the majestic, domed city of

Florence

. However, the South is warmer, wilder, and has drier, dustier terrain; brighter, bluer seas; many different euphonious dialects; and diverse traditional dishes erupting with simple, fresh, delicious flavors. The South is made up of six mainland regions: Abruzzo, Apulia, Basilicata, Calabria, Campania, Molise and two island regions: Sicily and Sardinia. These eight regions encompass an expansive area of Italy where agriculture and the sea largely influence the elegant, but approachable cuisine. Below is our guide to the tantalizing cuisine in five of the regions in the South: Apulia, Calabria, Campania, Sicily, and

Sardinia

.
Although the South is rich in culture and natural beauty, it is the poorest area of Italy. The typical food, which consists of daily staples of vegetables, beans, and fresh bread, is often described as the "peasant's diet." In Italian, the southern diet has been coined the '

cucina povera

,' which literally translates to the poor kitchen. Hearty vegetarian or fish soups are often served in lieu of pasta first courses or 'primi piatti.' Even so, mouthwatering pasta dishes are still very much present in the South, especially along the coasts and on the islands. Locally grown tomato based and fish filled pastas, like 's

paghetti alle vongole

' or spaghetti with clams or '

pasta con le sarde

' or pasta with sardines,

are

quintessential.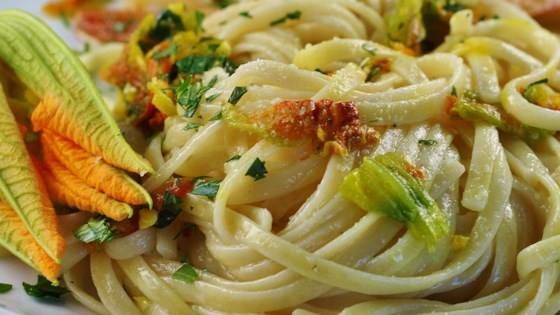 Although there are lots of vegetarian and fish dishes, southern Italians do eat meat. Traditionally, the South is known for raising and eating lamb and goat more than the North, where cattle, pig, and wild boar are more prevalent. In Calabria and Puglia, '

Capretto Ripieno al Forno

,' goat that has been stuffed with herbs and roasted in the oven, is typical.
Commonly grown vegetables in the long summers are 'pomodori' or tomatoes and 'melanzane' or eggplant and broccoli, cauliflower, and a bitter type of onion called '

lampasciuol

i' in the colder winters. Fruit including flavorful olives, figs, oranges, blood oranges, mandarins, and lemons flourish in the sunny South. There are also lots of bountiful vineyards producing excellent southern wines. Grapes flourish near the active volcano, Mount Vesuvius, in the Campania region, as well as in Puglia and Sicily.
Apulia (Puglia)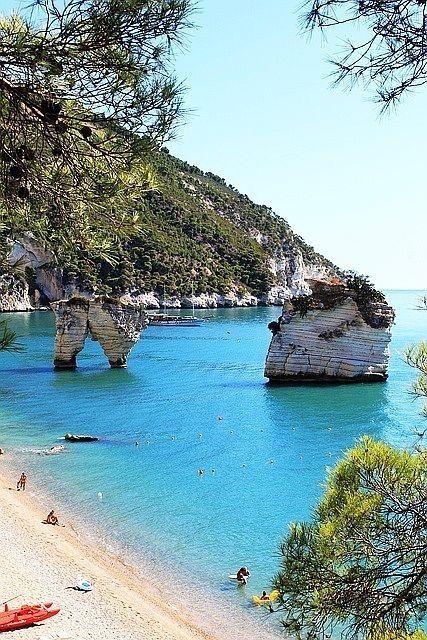 Gargano, Puglia, Italy
Warm weathered, white rocked, and turquoise sea lined, Apulia in Latin or 'Puglia' in Italian, is the heel of the boot in the South. With rolling hills and seemingly endless sunshine, Puglia is perfect for growing fruit and vegetables, making wine and olive oil, and raising sheep to make excellent soft and hard cheeses. Bari, the capital of Puglia, is a gleaming port city directly on the electric blue Adriatic Sea. The sea teams with fresh fish and crustaceans to be cooked and consumed. Puglia also grows a lot of the grain that becomes Italy's pasta. Wine in Puglia is often blended; one of the most popular is Castel del Monte. Three main red wines are Negroamaro, Primitivo, and Malvasia Nera.
Friselle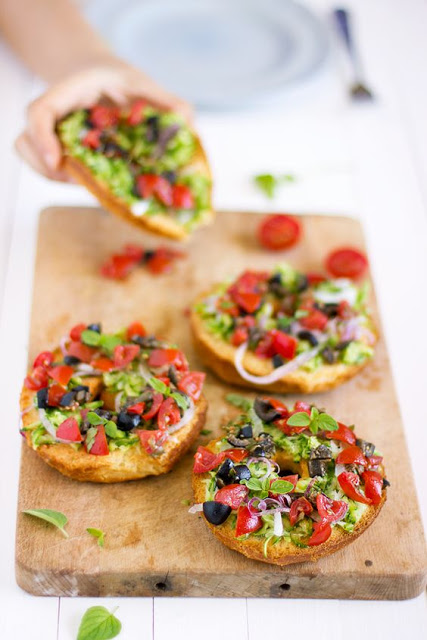 From the town of Altamura, these round, crunchy bread circles look similar to a cut halves of a bagel. Because the bread is dried, friselle can be stored for many months before going bad and is a common food in the pantries of Puglia. Add a little water to soften the bread and then some tasty toppings, like chopped tomatoes, capers for a punch, fresh olives, and a drizzle of olive oil.
Taralli
Taralli are small, round, bread-like crackers. They can be savory, flavored with olive oil, fennel, or black pepper, or sweet with a sugary coating. Be like a local and pair these crunchy bites with '

Pugliese

' wine as an 'aperitivo' before dinner.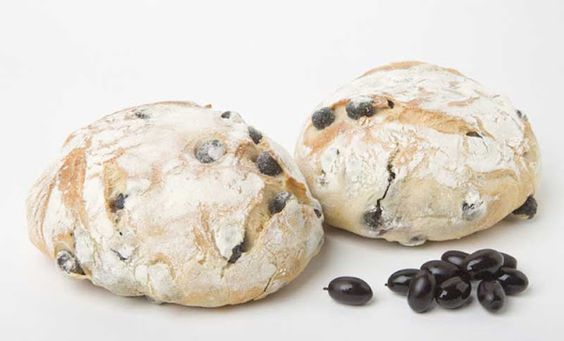 This typical sandwich is a quick snack or meal in Puglia. The bread, made from pizza dough, is filled with fresh meats, cheeses, and vegetables.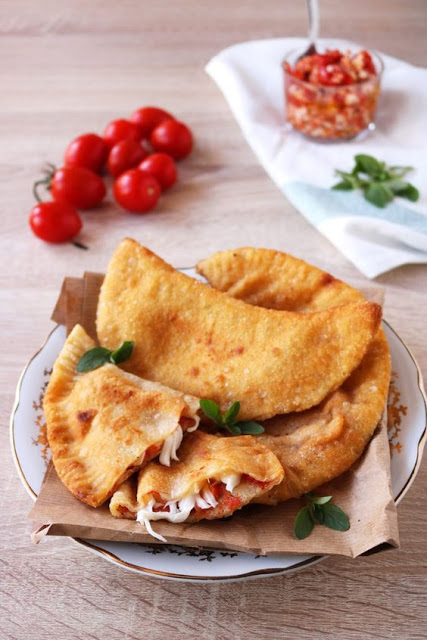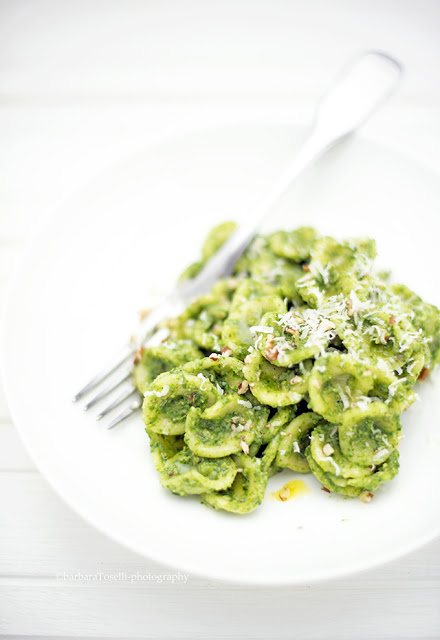 Orecchiette, which translates to "little ear," is a lovely ear shaped type of pasta from Puglia. This pasta is most often served with '

cime di rapa

,' a bitter, leafy broccoli or other greens and garlic. Another version is with fresh tomatoes and 'ricotta' cheese.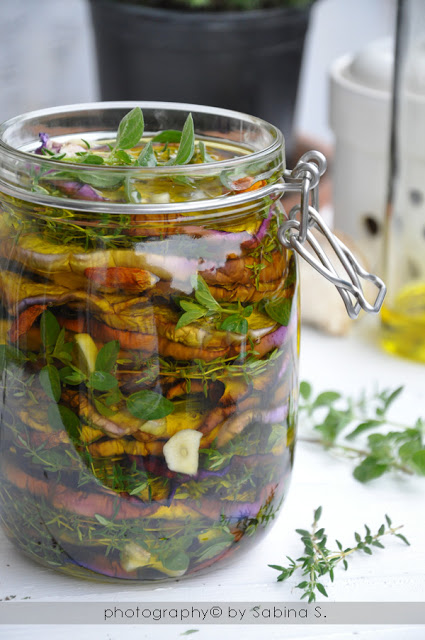 'Sott'olio' is a Pugliese way of pickling vegetables, so that ones like eggplant, artichokes, tomatoes, and peppers can be saved and eaten all year. These preserved veggies are delicious served with bread as an 'antipasto' or appetizer.
Calabria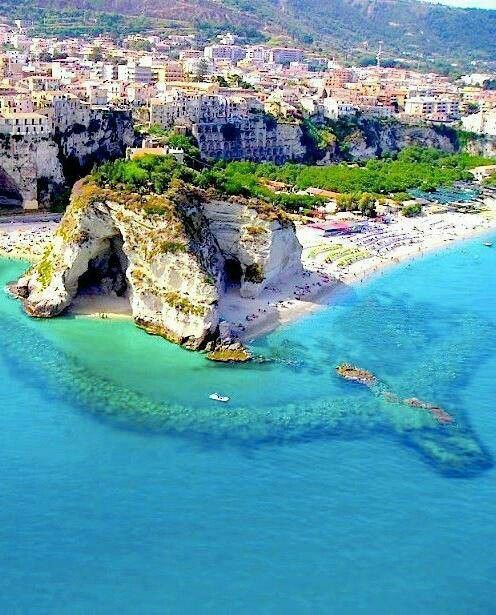 Adjacent to Puglia is the toe of the boot; the warm, rugged, coastal region of Calabria. With some of the spiciest flavors in all of Italy, the Calabrese people are into simple, fresh, but lively cuisine. Vegetables and fruit grow abundantly. Fresh figs can be picked off the tree and then served on bread with ricotta dripping in local honey. The town of Tropea is known for a distinct type of red onion, 'Cipolla R

ossa di Tropea

,' which is often used in salads, pastas, and with meats. The Calabrese cure a lot of their foods; everything from zucchini to swordfish. The Ancient Greeks named Calabria, 'Enotria' or the Land of Wine. Ever since then, Calabria has produced impeccable wines.

Cirò

and Donnici are two of the most highly regarded.
'Nduja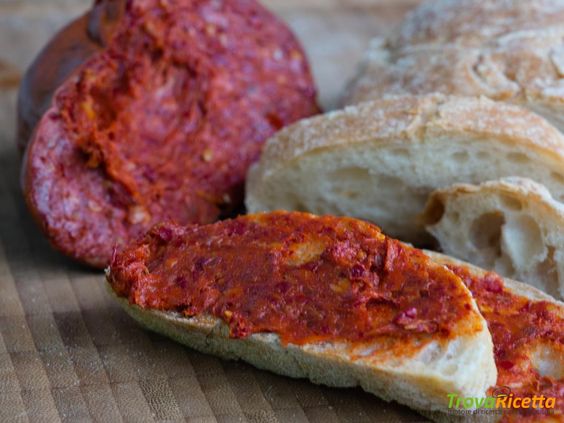 'Nduja is a 'picante' or spicy sausage that can be spread on bread, eaten with sharp cheese, made into a pasta sauce, or even baked onto pizza. This spreadable salami is spiced with roasted red peppers.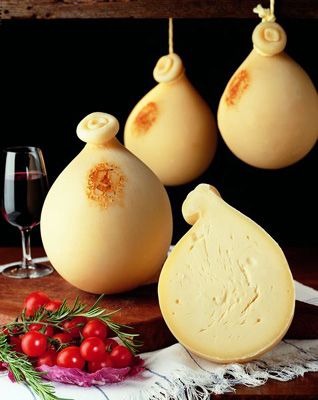 Literally meaning "cheese on horseback," this Calabrese cheese is pear shaped and is often hanging from strings behind shop counters. The cheese is sharp, but a little soft and goes well with hams and salamis and pastas baked in the oven.
Ciambotta

is a spicy, hearty stew made with eggplant, tomatoes, onions, chili, and spices. This dish varies from every town and has been a warming Calabrese meal for many centuries.
Pasta e
Patate Ara Tijeddra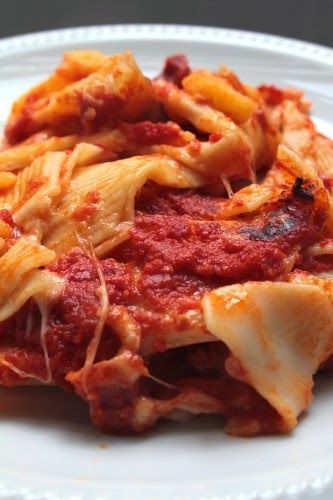 This exotic pasta is served with fresh sardines, which are very popular in Calabrese cuisine, breadcrumbs, pine nuts, and raisins. This pasta is said to be inspired by nearby Arabic countries.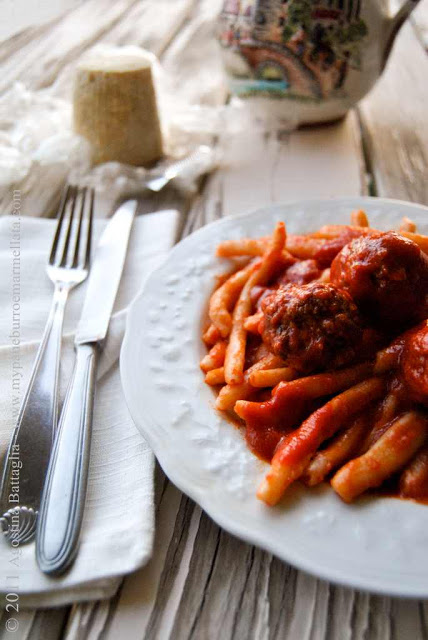 Maccheroni

col

f

erretto

is a classic pasta from Calabria, made with semolina and water. Each tube shaped piece is made with the 'ferretto' machine. The pasta is usually served with rich

beef, pork

, goat, or spicy 'nduja sauces.
Campania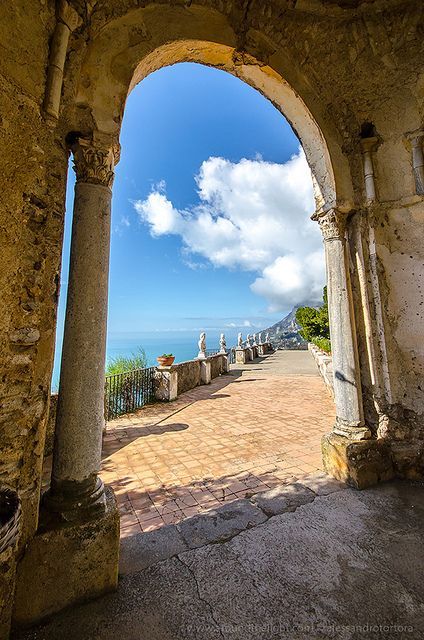 Just south of Rome, Campania houses the notorious

Naples and the Amalfi Coast

. 'Napoli' is considered the birthplace of modern pizza. The volcanic and mineral rich soil near Vesuvius, the region's active volcano, allow for the juiciest, zestiest tomatoes, zucchini, eggplant, bell peppers, and other vegetables and fruit to grow. Water buffalo are raised, mostly for their creamy milk, to produce mouthwateringly smooth, delicate, and full, 'mozzarella di bufala.' Popular wines produced in Campania are

Taurasi

,

Fiano di Avellino

,

and Greco di Tufo

. Campania, especially the Amalfi coast is a haven for lemon and other citrus friut trees. 'Limoncello,' a sweet, zesty lemon liqueur is produced in Naples, along the Amalfi, and on the nearby islands of Ischia, Capri, and Procida. Read about

The Perfect Weekend in Napoli

and learn more about the heartwarming food. If

Visiting Sorrento and the Amalfi Coast on a Budget

look here.
Pizza Napoletana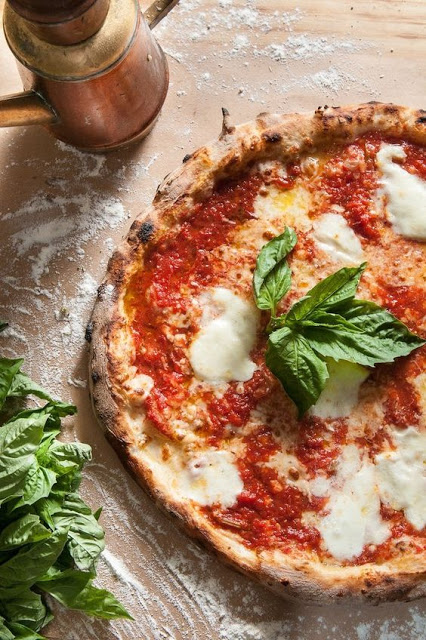 'Pizza Napoletana' compared to 'pizza romana' from Rome, has a thicker, doughier crust. The two most typical types of pizza from Napoli are 'pizza marinara,' which is simply topped with tomatoes, garlic, oregano, and olive oil, or 'pizza margherita,' which has fresh

tomatoes,

buffalo mozzarella, basil, and olive oil. The 'pizze' are simple, high quality, and served straight out of wood burning ovens.
Mozzarella di Bufala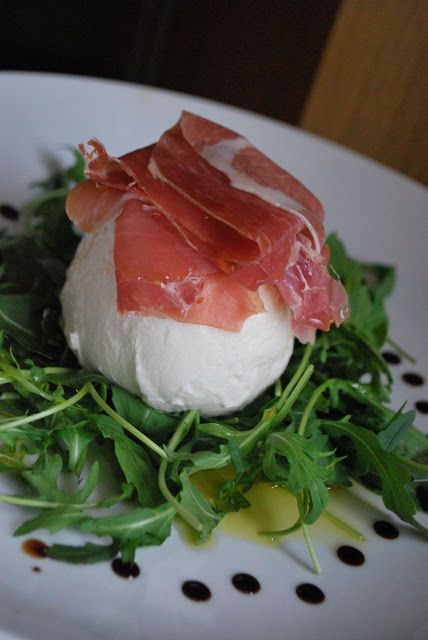 Mozzarella can be made from cows' milk, but this type is made from the milk from water buffalo that roam the countryside of

Campania

. The mozzarella is so esteemed in the culinary world that it has been given the '

Denominazione di Origine Protetta' (DOP) or Protected Designation of Origin (PDO)

status. Mozzarella di bufala can be consumed on its own, with fresh, sliced tomatoes, basil, and olive oil in a 'caprese' salad, melted on pizza, or even fried. A popular Souther Italian snack is '

mozzarella in carrozza

,' or fried mozzarella balls.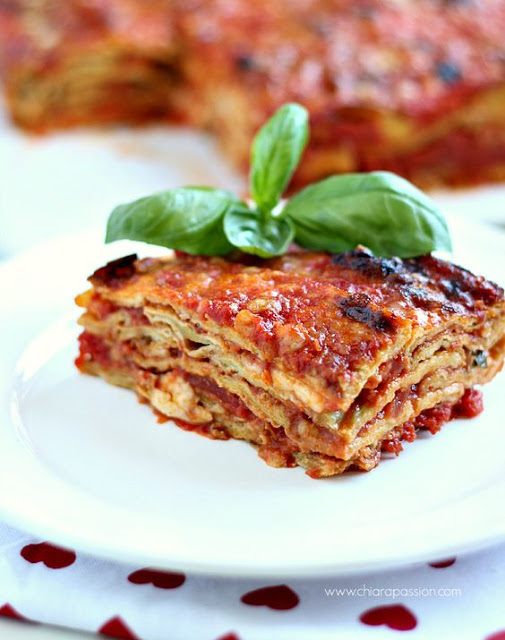 'Parmigiana di Melanzane' or Eggplant Parmesan is a baked vegetarian dish. The eggplants are sliced, cooked, and layered with 'parmigiano' cheese, buffalo mozzarella, and a zesty garlic, onion, and tomato sauce.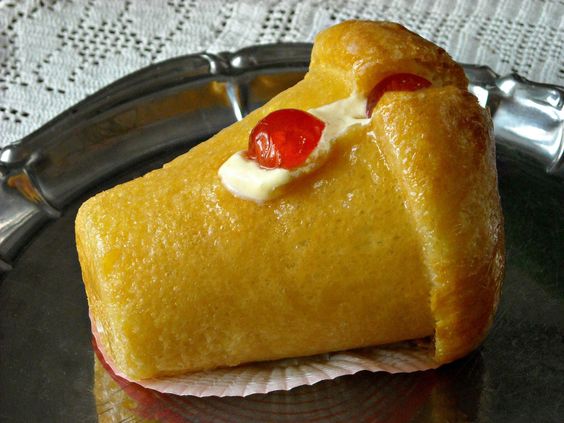 Sticky and sweet, a 'bab

à'

is a little rum soaked cake filled with fresh cream. Pair this with an espresso in the afternoon.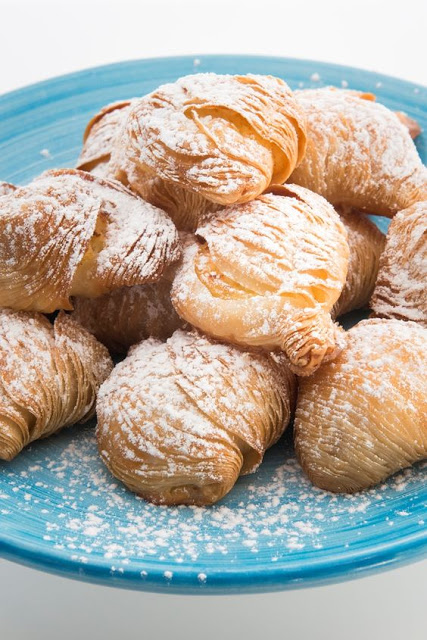 Sfogliatelle are pastries filled with thick, sugary sweet ricotta spiced with cinnamon. The traditional '

sfogliatella riccia

' is a flakey pastry with thin, crispy layers that looks like a shell. T

he "sfogliatella frolla

" is a doughy, circular pastry with a softer, more bread-like crust.
Sicily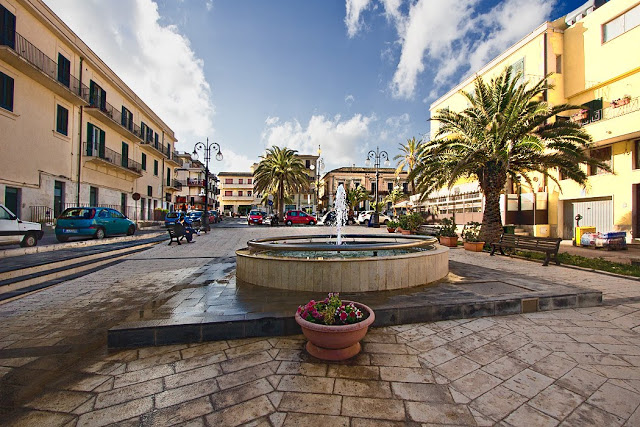 This luscious island is bursting with citrus fruits, tropical fruit varieties, like prickly pear, and fresh fish, like swordfish, cuttlefish, clams, mussels, and shrimp, all of which are sold daily at markets. Explore the outdoor markets and real ambiance of Sicily's capital of Palermo by reading

The Best Markets and Street Food in Palermo

. Sicily produces one-sixth of Italy's wines today, including the delicious dessert wine, Moscato, and many white wines.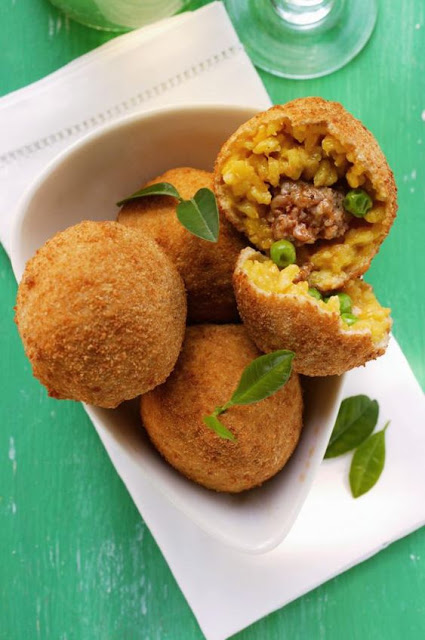 Arancine are fried balls of rice filled with a hearty meat 'rag

ù'

or melting mozzarella

in a tomato sauce. They were introduced when Sicily was under Arabic control in the tenth century. Now, arancine are a popular snack food sold on the streets. They also come in special varieties, like '

arancine al burro

' which have 'prosciotto,' bechamel, and cheese or 'arancine alla melanzane' which are filled with an eggplant sauce.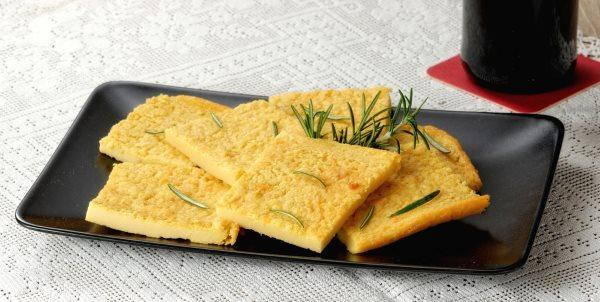 P

anelle di ceci

also has Arabic origins and are a popular street food in Sicily. Chickpeas and spices are mashed together and then fried. These fritters are usually served as a 'panino'

or sandwich

with soft Sicilian sesame bread called 'vastedda' or '

vastella.

'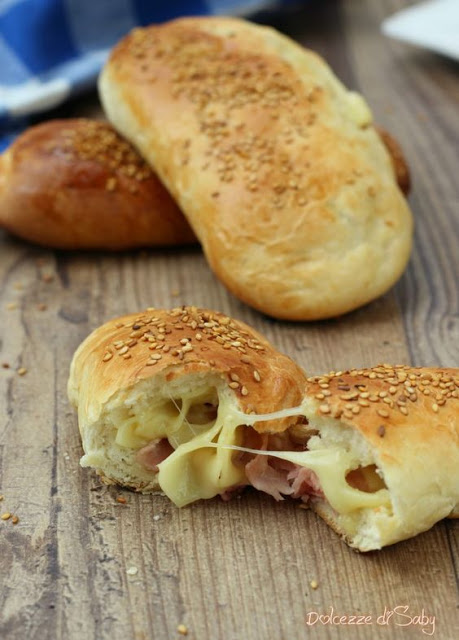 These Sicilian snacks are 'pezzi' or pieces of baked or fried items, like sandwiches stuffed with savory ingredients. The '

rizzuole

' is a fried brioche filled with the same meat sauce as the aranacine. Baked, it is called a '

ravazzata

.' Another favorite, the '

pizzotto,

' is a baked or fried

brioche containing

'

prosciutto

,'

mozzarella, and tomatoes.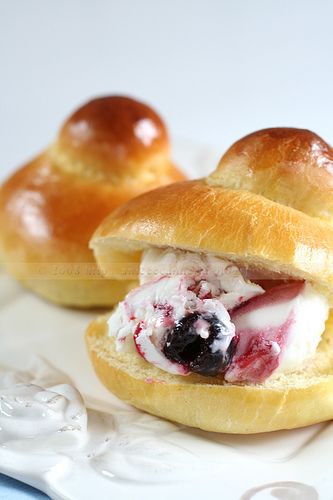 Granita is

a frozen treat made from ice, sugar, and real ingredients, like strawberries, mango, pistachio, or coffee, depending on the flavor. Eat granita with a brioche bun in the hot Sicilian summers for breakfast.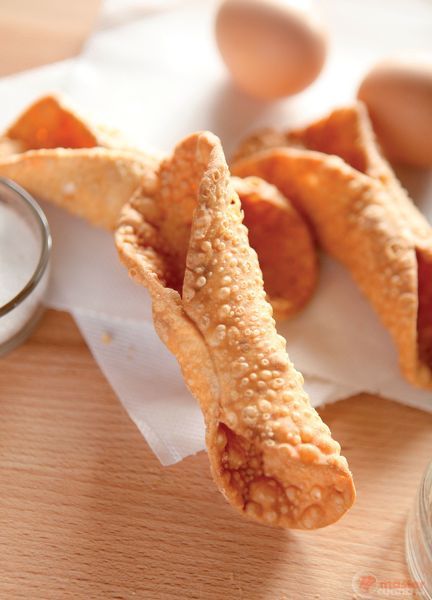 'C

annolo

' means "little tube" in the

Sicilian

language, is a crispy pastry shell filled with sweet ricotta, chocolate chips, and candied fruit. The pastry should be fried and filled with the cream on the day cannoli are consumed.
Sardinia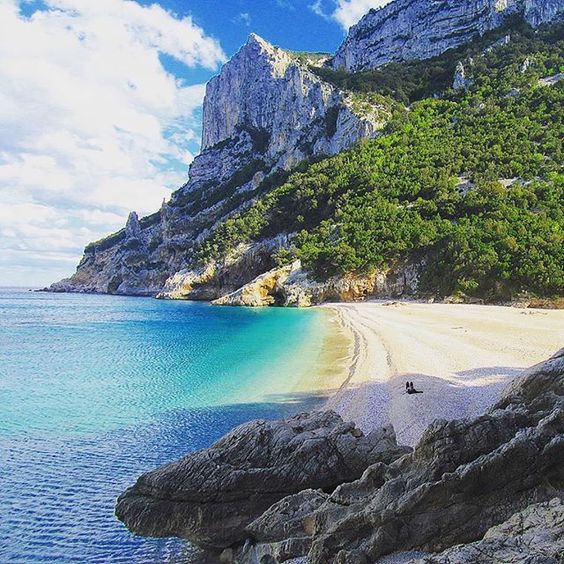 A slightly more wild island than Sicily, Sardinians eat a lot of sausages, roasted meats, and fish soups and pastas. The island's sheep and goat produce some exceptional cheeses. Sardinians also raise some of Italy's best lamb. They eat a lot of fish, like lobsters, crabs, squid, clams, and sardines, so of course there are exquisite beaches. Read

The Top Seven Most Beautiful Beaches in Sardinia

.
Pane Carasau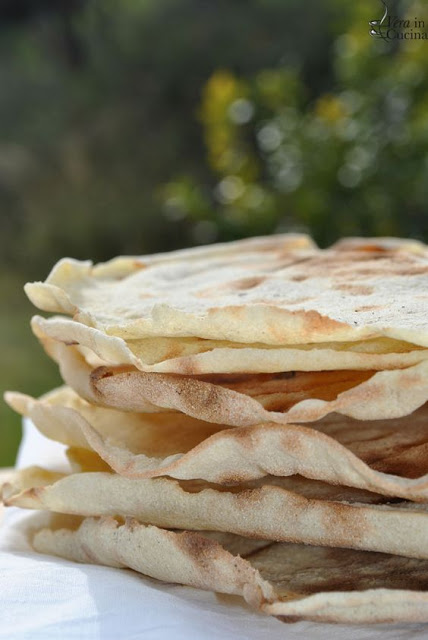 Similar to pita bread, pane carasau is a traditional Sardinian flatbread. It is served thin and crispy.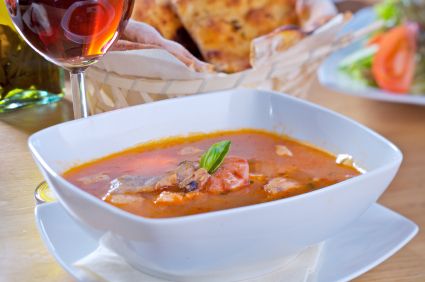 To make burrida, fish; usually eel, squid, clams, or mussels, along with tomatoes, onion, and garlic are simmered in a hearty broth. Other simple versions of this fish soup include cod and potatoes or cuttlefish and peas.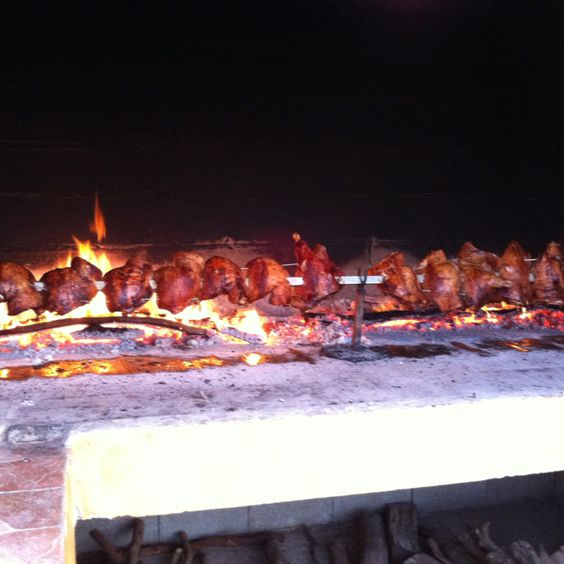 Almost like Tuscany's 'p

orchetta

,' porceddu is Sardinia's roasted suckling pig. Roasting goat is also popular on the island.
From all of us at

Roman Candle Tours

, enjoy the wonderful flavors and lovely scenery of the South!